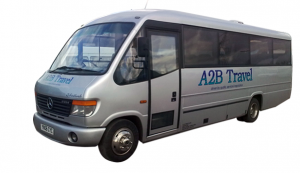 If you are planning on a mini bus hire to festivals in Wirral, you have a lot of options to make the entire experience a life-long memory. Wirral is a wonderful place to visit and if you are in the festive mood, things just leap onto a whole new level. For those who are a bit sober on the party front, there's the Wirral Walking Festival, which starts in the month of May and includes a lot of long, winding walks through the beautiful Wirral countryside. The Festival of Firsts is another fantastic gathering for art, music and poetry lovers while the International Guitar Festival is the oldest and largest festival of its kind in Britain.
In Wirral, getting a mini bus on hire to go to festivals is the best way to travel. The first and most crucial advantage is that you get to travel with everyone. What fun is a festival that you cannot visit with your friends and loved ones? You want the trip to be as memorable and if there's one thing more memorable than anything else, it's a road trip! Depending on the kind of transportation vehicle you choose, you could even create a home away from home for the lot. Imagine going to an outdoor music festival and wondering where to sleep or stay – a mini bus with reclining seats and climate control could easily become the most comfortable bedding you ever had in a concert or festival!
There are plenty of reasons to get a mini bus hire for festivals in Wirral and the biggest reason is the convenience of having one single mode of transport for everyone. Everyone gets there together, gets back together and spends time together, which is what you need when you rarely get that kind of time to spend with your loved ones during the week. What's more, even the cost of travelling together is cheaper so you end up paying a lot less than you would if everyone were left to their own devices. So the next time you have a festival on your itinerary, just give us a call at A2B Travel Coaches and we'll set you up with a fine mini bus for your festival getaway!